#034: How Shave Ice Saved My Life [Podcast]
Podcast: Play in new window | Download

Have you ever noticed that when you start thinking about something regularly, you suddenly see it everywhere? A simple trip to get a mouth-watering treat led me right into a delicious life. In this session of The DancePreneuring Studio I share how a trip to get shave ice saved my life by reintroducing me to dance.
Session Summary
Step to Success: Just as steps are necessary in a dance, there are steps to success in your life and business. In this segment, we discuss a step in the form of an app, a book, or a concept that will help you move forward.  Today's step is a resource for dancers and choreographers in the Southern California area called The Dance Resource Center.
The Dancers' Dialect: Dance terminology as it relates to life and business.  This week's term is pique turns.  Check out this video.
And here is a great article dissecting pique turns.
Freestyle Flow:  Encouragement vs Criticism–which do you resonate with? I talk about how three different people in the span of a week gave me feedback on things and details that I didn't readily share, but somehow they intuitively figured out. Check out this interesting study on encouragement from The Telegraph and another in-depth scientific study from the U.S. National Library of Medicine on the effects of frequency of encouragement on performance during exercise testing.
Feature Presentation: One event can change everything. I talk about how a trip to get shave ice started me back on my dance journey.  Here is the screenshot of that pivotal day: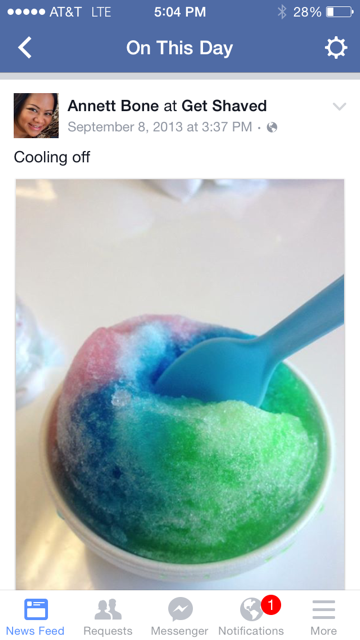 Links From This Session
Would you review The DancePreneuring Studio?
I would be extremely appreciative if you would subscribe and leave your feedback on iTunes or Stitcher Radio. Thanks so much!