#073: The Best of DancePreneuring Part III [Podcast]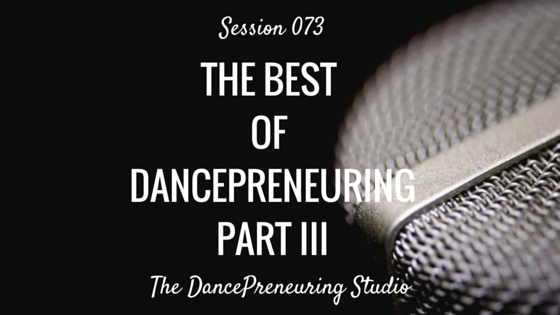 I'm diligently dissecting DancePreneuring by sharing more delicious clips of past interviews on business, creativity and more.
Links from this session:
Homer and Cristina Ladas Interview
Would you review The DancePreneuring Studio?
I would be extremely appreciative if you would subscribe and leave your feedback on iTunes or Stitcher Radio. It really helps if you do it through the native Apple Podcast App on your smart device. Thanks so much!