#123: Building a Company Culture with Creatives [Podcast]
Podcast: Play in new window | Download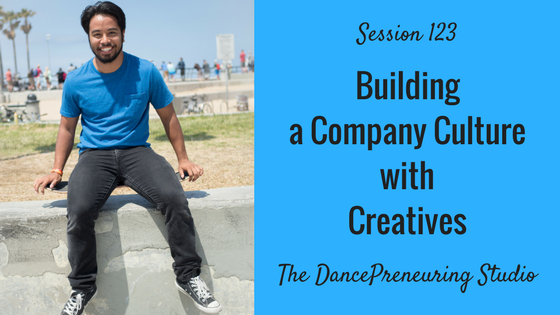 Stay long enough in an awkward moment, and eventually something good will come out.
-Emeroy Bernardo, on an aspect of team building in uncomfortable situations-
Session Summary: 
Feature Presentation: I catch up with my good friend Emeroy Bernardo, making this his 3rd time on the podcast as we talk about his new company, building a company culture with creatives, the myth of the starving artist, and more in this order tramadol 200mg latest session.
Links from this session:
Join my private Facebook Group, The DancePreneuring Collective
Emeroy's Breakdancing Course on Udemy
Would you review The DancePreneuring Studio?
I would be extremely appreciative if you would subscribe and leave your feedback on iTunes or Stitcher Radio. It really helps if you do it through the native Apple Podcast App on your smart device. Thanks so much!