#143: The Nutcracker Ballet 360 [Podcast]
Podcast: Play in new window | Download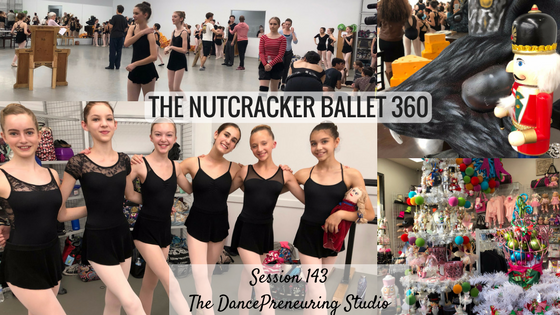 Three perspectives on one big production of The Nutcracker Ballet from a parent of a dancer, a principal dancer and the Associate Director of Inland Pacific Ballet in the latest session of The DancePreneuring Studio podcast.
If you're in the greater Southern California area, check out their show and purchase tickets HERE:
Links from this session:
Join my private Facebook Group, The DancePreneuring Collective
Purchase Tickets to The Nutcracker
Jonathan Sharp, Associate Director
Brandon J's ENVY Dance Company
Would you review The DancePreneuring Studio?
I would be extremely appreciative if you would subscribe and leave your feedback on Apple Podcasts or Stitcher Radio. It really helps if you do it through the native Apple Podcast App on your smart device. Thanks so much!