#014: How Persistence Pays Off, Interview with Victor Gonzalez [Podcast]
Podcast: Play in new window | Download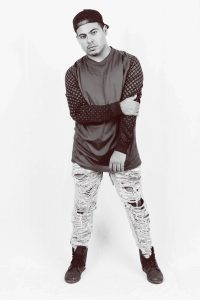 Patience, persistence and having a positive outlook are necessary to move forward in your life and in your business.  In this session of The DancePreneuring Studio, Victor Gonzalez and I have a conversation about how these aspects helped his journey with directing his dance company, Get Down District, in addition to his experiences in the dance industry.
Session Summary
Step to Success: Just as steps are necessary in a dance, there are steps to success in your life and business. In this segment, we discuss a step in the form of an app, a book, or a concept that will help you move forward. Today's step is an easy process called brain dumping that you can do in as short as 15 minutes. All you need to do is write on a piece of paper or your computer, everything that is on your mind, for 15 minutes. Don't edit or analyze, just write. Review this in a few days and see what order tramadol online still needs to be taken care of on that list.
The Dancers' Dialect: Dance terminology as it relates to life and business. The word for today in the Dancer's Dialect is cleaning.  Sometimes choreography is complicated and it doesn't make sense to add more steps. Cleaning means to go over the steps you've already learned to make them more precise.
Feature Presentation: I have a conversation with Victor Gonzalez, co-founder and artistic director of Get Down District as we discuss how he works with the kids in his company, works with the kids' parents, and his journey of persistence in the dance industry.
Links to this Session:
Connect with Victor:
Would you review The DancePreneuring Studio?
I would be extremely appreciative if you would subscribe and leave your feedback on iTunes or Stitcher Radio. Thanks so much! 🙂