#025: How Art and Dance Overcame Depression , Interview with Nuo Liu [Podcast]
Podcast: Play in new window | Download
For me, dance is a form of praise.

Nuo Liu – Dancer, Designer and Author of Art Devotionals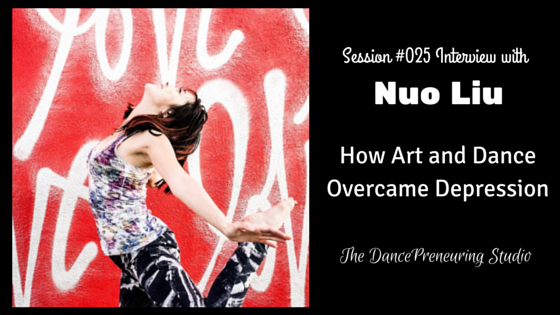 Session Summary
Step to Success: Just as steps are necessary in a dance, there are steps to success in your life and business. In this segment, we discuss a step in the form of an app, a book, or a concept that will help you move forward. Today's step is a very user friendly graphic design tool called Canva. If you use your own images and Canva's free elements, you can download your designs for free. But even if you use their paid features, it's still very cost effective.
The Dancers' Dialect: Dance terminology as it relates to life and business.  This week's word is lyrical dance. Lyrical dance is a style of dance buy tramadol that combines ballet, jazz and contemporary and performed to music with lyrics to evoke strong emotions. In terms of your business, what is the emotion that you want people to feel when they interact with you? Or, when they look at your marketing materials? What do you need to do to gain their trust?
Feature Presentation:  My friend Nuo Liu and I discuss the process that evolved that helped her create her book Art Devotionals, and the therapeutic benefits of art and dance as she overcame anorexia and depression.
Links From This Session
Connect with Nuo:
Would you review The DancePreneuring Studio?
I would be extremely appreciative if you would subscribe and leave your feedback on iTunes or Stitcher Radio. Thanks so much!