#027: You Don't Have To Be A Starving Artist, Interview with Chi Szeto [Podcast]
Podcast: Play in new window | Download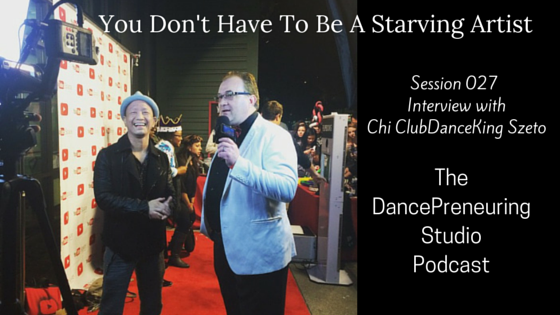 It's important to find a mentor you resonate with, take action and take constant action.

Chi Szeto

Club Dance King, Entrepreneur
Session Summary
Step to Success: Just as steps are necessary in a dance, there are steps to success in your life and business. In this segment, we discuss a step in the form of an app, a book, or a concept that will help you move forward. Today's step is a new social media platform called Periscope.  The cons of Periscope are the constant notifications, people sharing excessively, and getting distracted. The pros of Periscope are the opportunity for quick engagement, the supportive community, and the ability for anyone tuning into your broadcast to block unwanted viewers.
The Dancers' cipro online sale Dialect: Dance terminology as it relates to life and business.  This week's word is tango.
Feature Presentation: Chi Szeto is living proof that you do not have to be a starving artist.  In this session, he shares three keys to success, three words that describe his entrepreneurial journey, the five things he learned from the millions of YouTube views for his videos and the interesting thing that the Jabbawockeez made him do (it's touching! : ) and more.
Links From This Session
Debbie Allen's Fame Video
Would you review The DancePreneuring Studio?
I would be extremely appreciative if you would subscribe and leave your feedback on iTunes or Stitcher Radio. Thanks so much!