#032: Dance Day Lowdown [Podcast]
Podcast: Play in new window | Download

In this session of The DancePreneuring Studio, I show you how Dance Day taught me 7 lessons on how to live in day tight compartments.
Session Summary
Step to Success: Just as steps are necessary in a dance, there are steps to success in your life and business. In this segment, we discuss a step in the form of an app, a book, or a concept that will help you move forward.  Today's step is a book by Seth Godin called, Free Prize Inside, How To Make A Purple Cow.
The Dancers' Dialect: Dance terminology as it relates to life and business.  This week's term is floor pattern. Check out the floor pattern I was instructed to create at a recent dance improv class. I couldn't take my pen off the paper and then had to follow the directions of this pattern.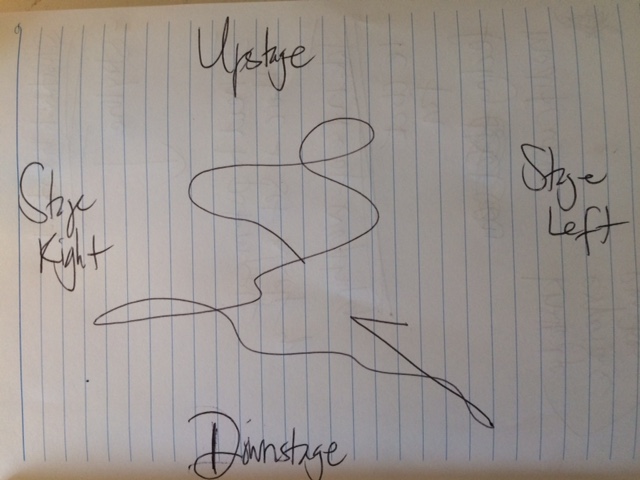 Freestyle Flow: It's interesting how we try to define who are by names. Wyldstyle was a character on The Lego Movie and at toward the end of the movie she revealed cheap tramadol usa that her real name was Lucy. I think it's important to be proud of who you are and the name that you are given.
Feature Presentation: I recently participated in Dance Day at Boogiezone Utopia and it's always a great experience. Dance Day has multiple classes going all at one time in different genres and levels, ending with one main masterclass.  It brought the following 7 lessons to mind:
Set it up.
Encourage those around you.
Prepare and take breaks when necessary.
Speak as clearly as possible. Stop muttering.  Respond appropriately. Be clear in all your communications–texting, emails, etc.  Communication isn't made to be a guessing game.
Be patient with others and yourself.
Be aware of people's energy. Don't be an energy vampire and don't hang around them.  Be an energy giver.
Take deep breaths.
Links From This Session
Would you review The DancePreneuring Studio?
I would be extremely appreciative if you would subscribe and leave your feedback on iTunes or Stitcher Radio. Thanks so much!