#094: From a Backyard Hobby, to a 7 Figure Business [Podcast]
Podcast: Play in new window | Download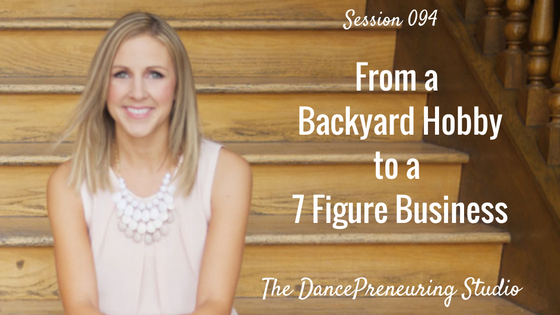 So when you notice that you're now the smartest person in the room, that's when it's time to level up and step out of your comfort zone and do something where you know you're at the next level, and you're probably going to be at the bottom but that's the best place to be because you'll grow more than anybody in that room.

Stacy Tuschl

International Best Selling Author and Entrepreneur

On the importance of challenge and growth
In this session of The DancePreneuring Studio, I get the honor of having a conversation tramadol 50 mg no prescription with superstar entrepreneur Stacy Tuschl, who took her passion of teaching dance in her parents' backyard, to a 7 figure business that is thriving today.
Links from this Session:
Stacy Tuschl's Website (All of Stacy's social media links are here)
Free Facebook Group (For Entrepreneurs)
Would you review The DancePreneuring Studio?
I would be extremely appreciative if you would subscribe and leave your feedback on iTunes or Stitcher Radio. It really helps if you do it through the native Apple Podcast App on your smart device. Thanks so much!