#095: When No Means Go [Podcast]
Podcast: Play in new window | Download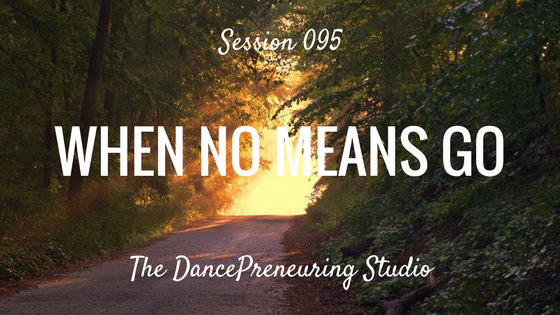 I am a few days behind in posting this, but better late than never. : )
When no means go, it usually means that there is something for you on the other side. This certainly was the case as I am a day out of an intense four-day conference put on by Tony Robbins and his team called Unleash The Power Within.
I am still processing so much and will continue to do so as the days progress.
I was very excited about attending this event leading up to it, but as we got closer, doubt started creeping in.
And it struck me that buy cipro antibiotic being around thousands of people was usually not my cup of tea.
Unpleasant memories of past conferences started flooding in.
The inevitable inconveniences of dealing with crowds, lineups etc. stirred irritation inside.
I allowed discouragement to take over my thoughts.
Long story short, I am so glad that I went and I look forward to sharing this valuable experience.
Would you review The DancePreneuring Studio?
I would be extremely appreciative if you would subscribe and leave your feedback on iTunes or Stitcher Radio. It really helps if you do it through the native Apple Podcast App on your smart device. Thanks so much!