#108: The Body Language Barometer [Podcast]
Podcast: Play in new window | Download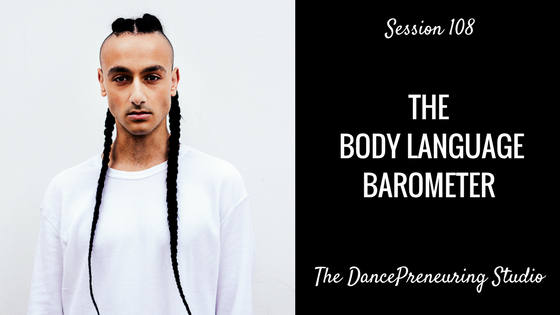 Be Fierce, Be Confident, Be You.
Tarek Khwiss, on being empowered by dance
Session Summary:
Feature Presentation: What a delight to have Tarek Khwiss, CEO and Founder of Gawz Dance Agency, back on the show as we discuss how he works with his clients, what Gawz looks for in booking dancers, 3 tips on balancing creativity and business building, what you can tell about buy generic tramadol online body language, and more.
Links from this session:
Would you review The DancePreneuring Studio?
I would be extremely appreciative if you would subscribe and leave your feedback on iTunes or Stitcher Radio. It really helps if you do it through the native Apple Podcast App on your smart device. Thanks so much!