#118: Messages, Moments and Memories [Podcast]
Podcast: Play in new window | Download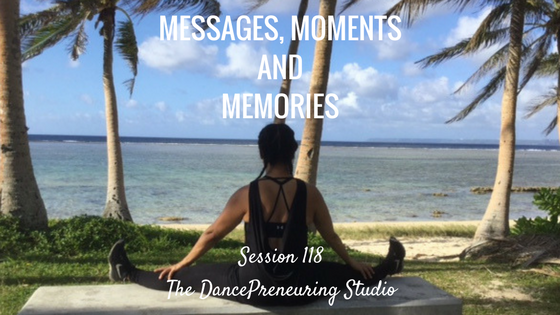 Scared and sacred are spelled with the same letters.  Awful proceeds from the same root word as awesome.  Terrify and terrific.  Every negative experience holds the seed of transformation.
-Alan Cohen-
Session Summary
This past month has been full of messages, moments and memories. In this session, I share an unforeseen event that resulted in a temporary hiatus buy ciprofloxacin 250mg from podcasting.
Links from this session:
Join my private Facebook Group, The DancePreneuring Collective
Would you review The DancePreneuring Studio?
I would be extremely appreciative if you would subscribe and leave your feedback on iTunes or Stitcher Radio. It really helps if you do it through the native Apple Podcast App on your smart device. Thanks so much!