#135: Back to the Best of Dancepreneuring Part I [Podcast]
Podcast: Play in new window | Download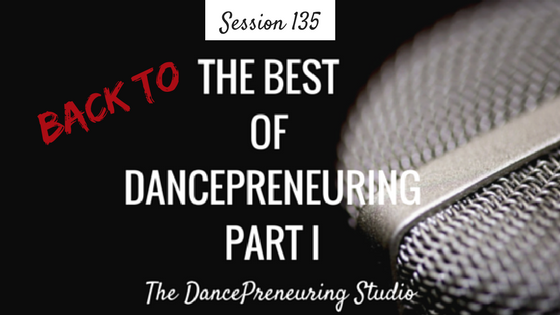 Going back to The Best of DancePreneuring Part I where I share short clips of helpful information from my first 4 interviews with Tyler Critelli, Chadd Moreau, David Norwood and Chris Jones.  We discuss how to adapt your teaching to dance students of all levels, how dance opens up opportunities, what movement reveals about a person, and where inspiration comes from.
In my walks, every man I meet is my superior in some way, and in that I learn from him.

Ralph Waldo Emerson
Links From This Session
Click here to complete QUICK 4 question survey
Would you review The DancePreneuring Studio?
I would be extremely appreciative if you would subscribe and leave your feedback on Apple Podcasts or Stitcher Radio. It really helps if you do it through the native Apple Podcast App on your smart device. Thanks so much!