#138: Back to The Best of DancePreneuring Part IV
Podcast: Play in new window | Download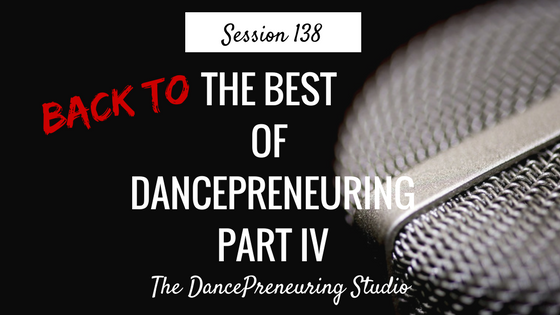 Back to The Best of DancePreneuring Part IV showcases snippets of past conversations and the journeys of dance, life and business with awesome artists.  Learn and be encouraged in your artistic and business pursuits!
Links From This Session
Join my private Facebook Group, The DancePreneuring Collective
Would you review The DancePreneuring Studio?
I would be extremely appreciative if you would subscribe and leave your feedback on Apple Podcasts or Stitcher Radio. It really helps if you do it through the native Apple Podcast App on your smart device. Thanks so much!