#145: What Flamenco Taught Me About Business [Podcast]
Podcast: Play in new window | Download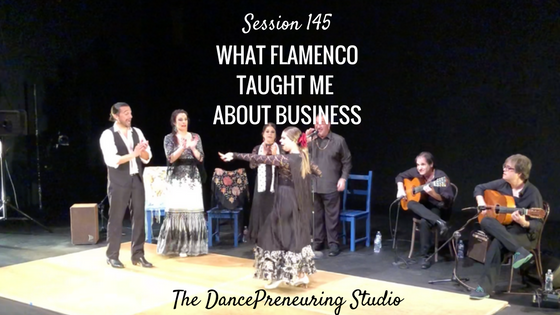 Forever Flamenco at The Odyssey Theater gave me a panoramic perspective of three business insights in the latest session of The DancePreneuring Studio.
Links from this session:
Join my private Facebook Group, The DancePreneuring Collective
Fire Your Focus With Flamenco Episode #107
Would you review The DancePreneuring Studio?
I would be extremely appreciative if you would subscribe and leave your feedback on Apple Podcasts or Stitcher Radio. It really helps if you do it through the native Apple Podcast App on your smart device. Thanks so much!