#152: How Your Mission Helps You Stay Accountable [Podcast]
Podcast: Play in new window | Download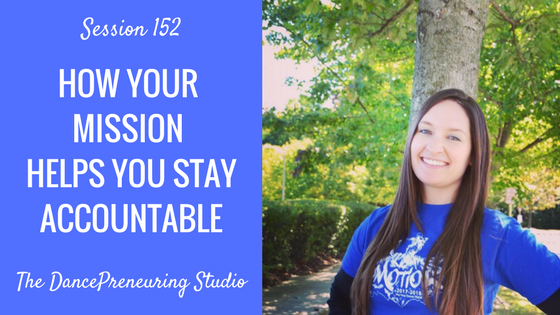 The core values of kindness, respect and teamwork are evident in everything that dancer/choreographer/entrepreneur Keri Roberts does.  These core values help her stay accountable to her mission. I am so delighted to have her on a second time to catch up as we talk about the growth of her dance company, the interesting aspects of social media, and more on the latest session of The DancePreneuring Studio.
Links from this session:
Join my private Facebook Group, The DancePreneuring Collective
Would you review The DancePreneuring Studio?
I would be extremely appreciative if you would subscribe and leave your feedback on iTunes or Stitcher Radio. Thanks so much!