#154: Dance As A Reawakening [Podcast]
Podcast: Play in new window | Download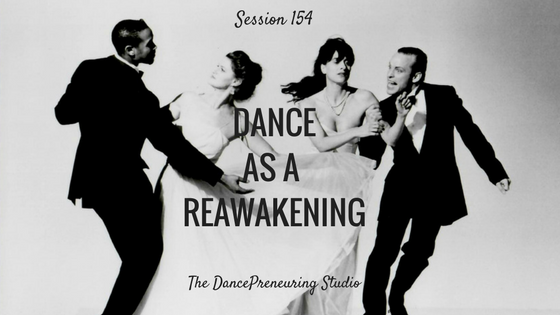 I knew I had to have dancer Nancy Alfaro on the podcast when I found out that she, like myself, returned to dance after two decades.  I resonated with how she described dance as a reawakening. We also discuss other topics such as working for Steve Madden, how she prepares for performances, and more.
Links from this session:
Join my private Facebook Group, The DancePreneuring Collective
Nancy Alfaro in Dance Magazine
Would you review The DancePreneuring Studio?
I would be extremely appreciative if you would subscribe and leave your feedback on Apple Podcasts or Stitcher Radio. It really helps if you do it through the native Apple Podcast App on your smart device. Thanks so much!