#158: Dance As A Safe Place [Podcast]
Podcast: Play in new window | Download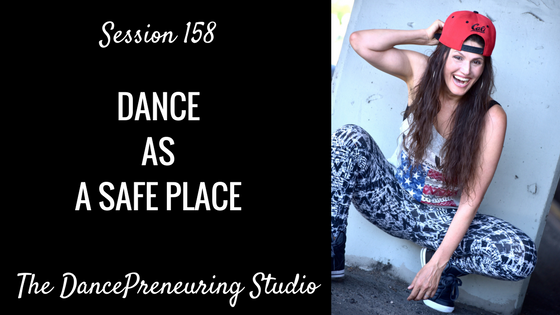 Dance as a safe place means that dance is accessible to all regardless of ability, cultural background, gender, etc.  Dance as a safe place means that this art form can be experienced without stereotypes and expectations imposed in harmful ways.  I'm so honored to share this insightful, serious and fun conversation with the amazing Leslie Scott, dancer, choreographer, educator, activist, and founder of YPAD. You will learn so much as she shares the mission of YPAD, dancing to inspire vs. dancing to impress, and more.
Links from this session:
Join my private Facebook Group, The DancePreneuring Collective
Youth Protection Advocates in Dance
Would you review The DancePreneuring Studio?
I would be extremely appreciative if you would subscribe and leave your feedback on Apple Podcasts or Stitcher Radio. It really helps if you do it through the native Apple Podcast App on your smart device. Thanks so much!