#162: Sadness, Gladness and Second Chances [Podcast]
Podcast: Play in new window | Download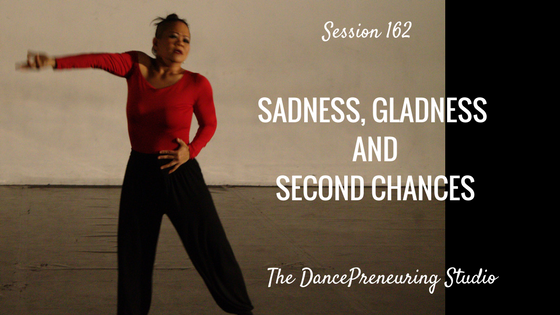 April 21, 2017 will forever be etched in my memory as it has been a year since my middle sister passed away. Moments of sadness and gladness have been intertwined and it's difficult to predict how the feelings will flow. However, there have been many blessings since that time and one of them is a second chance to audition for something that I was afraid of not too long ago.
Links from this session:
Join me on Facebook Live on Monday
Join my private Facebook Group, The DancePreneuring Collective
Complexions Contemporary Ballet 
Would you review The DancePreneuring Studio?
I would be extremely appreciative if you would subscribe and leave your feedback on Apple Podcasts or Stitcher Radio. It really helps if you do it through the native Apple Podcast App on your smart device. Thanks so much!