CREATIVE STRATEGIST | PODCASTER | VOICEOVER ARTIST | DANCER
Ready for an inspiring, enthusiastic and passionate keynote or breakout session speaker?  Inquire about having Annett present for your group or event!
ANNETT'S BIO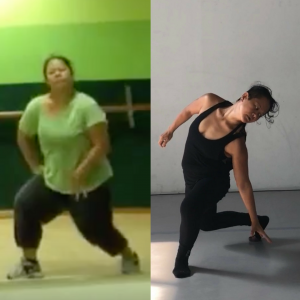 After high hopes of pursuing a professional dance career, Annett quit dancing for 20+ years after she got her Bachelor of Arts in Dance.  She allowed herself to spiral downward to depression, massive weight gain and constant seeking of approval through jobs and business models that weren't congruent with her values.
Fast forward to 2012 and Annett was introduced to the online marketing world by a remarkable woman at, of all places, a homeschooling conference.
Upon her recommendation, Annett taught herself how to build WordPress websites and do social media marketing/management for non-profit organizations, solopreneurs and small companies.  It was figure it out as you go along.
As the creator and host of The DancePreneuring Studio podcast, Annett guides her listeners on a journey of transformation inspired by dance, life, and business. The podcast is a reflection of her personal adventure overcoming her fears and returning to her passion for dance after a 20 year hiatus, the lessons that she has learned along the way, and proving that it's never too late to be great.