#199: First Impressions and Expectations [Podcast]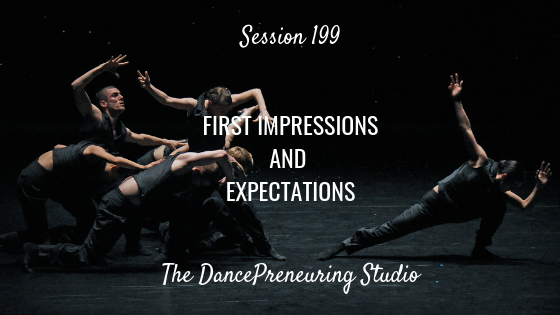 Session Summary:
First impressions and expectations can be unpredictable. That was certainly the case with watching this collaboration with Hubbard Street Dance and Third Coast Percussion. Having dreamt for many years of seeing Hubbard Street live, I was expecting solely a jazz dance style in their show, but I witnessed much more. Third Coast Percussion was new to me so my expectations were minimal, and they did not disappoint.
Be open to experiencing new perspectives when attending events. I found it interesting that some of the audience thought that this show was not celebratory enough. So what was their definition of a celebration? Who knows. They also expressed that there was too much story and pantomime. I personally love when movement has story. It makes it more interesting to me. As always, art is subjective and you don't have to agree with everyone.
My experiences thus far at The Wallis have been wonderful. It's a beautiful venue and the people that work there are so kind and helpful. I get so excited each time I attend a show at this fantastic facility.
Links/Info from this session:
Wallis Annenberg Center for The Performing Arts
Would you review The DancePreneuring Studio?
I would be extremely appreciative if you would subscribe and leave your feedback on Apple Podcasts or Stitcher Radio. It really helps if you do it through the native Apple Podcast App on your smart device. Thanks so much!