The Difference Between Good and Outstanding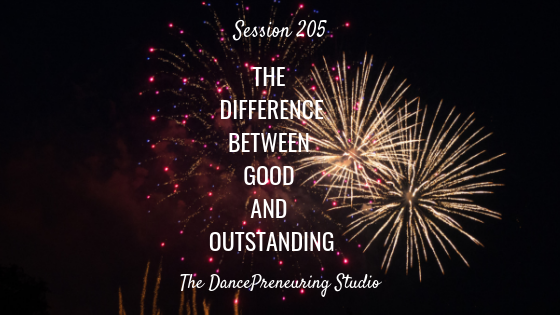 Session Summary:
Three dance companies. One good performance. Two outstanding performances. With anything, especially art, the difference between good and outstanding is subjective. This session is a summary of my experiences at three different dance performances from Ate9 Dance Company, Malpaso Dance Company and Batsheva Dance Company .  Listen to this episode to find out the one show that put at least two people to sleep (that I know of personally LOL), and which two shows that kept the audience engaged.
Links/Info from this session:
Our sponsor Fuse Movement Long Beach
Would you review The DancePreneuring Studio?
I would be extremely appreciative if you would subscribe and leave your feedback on Apple Podcasts or Stitcher Radio. It really helps if you do it through the native Apple Podcast App on your smart device. Thanks so much!
The post The Difference Between Good and Outstanding appeared first on Annett Bone.