#186: Movement and Mental Health [Podcast]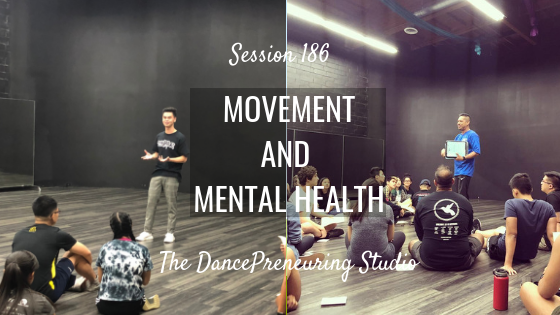 Your illness does not define you. Your strength and courage does.
There is no shortage of evidence that shows that movement and physical activity are effective tools in dealing with mental health issues. In this session, I summarize my enriching experience at Psypher last month. Psypher is a special workshop created by Matthew Diep, that combines dance and a safe environment to discuss mental health and wellness. This particular session was an educational and entertaining collaboration with Arnel Calvario, of Kinjaz and Culture Shock going through a modified, but still thorough, presentation of his Roots b4 Branches class.
Links from this session:
Review of 5th Anniversary Funk Celebration by Diggs Deeper
Would you review The DancePreneuring Studio?
I would be extremely appreciative if you would subscribe and leave your feedback on Apple Podcasts or Stitcher Radio. It really helps if you do it through the native Apple Podcast App on your smart device. Thanks so much!