Leadership Lessons from Freestyle Session
Leadership is lifting a person's vision to high sights, the raising of a person's performance to a higher standard, the building of a personality beyond its normal limitations. —Peter Drucker
To be an effective leader for others, the most important person is to first lead yourself. This session covers the following leadership lessons I gleaned from attending Freestyle Session 2021 in Los Angeles, a yearly event going down for the past 25 years in over 40 countries worldwide, representing every element of Hip Hop and street dance.
Leadership lessons from Freestyle Session:
Timing is key with dance moves and with leadership. Leaders are sensitive to timing. 

"There is timing in everything. Timing in strategy cannot be mastered without a great deal of practice." – Miyamoto Musashi 

Teamwork: Even if you are not a leadership "position," you are part of a team and your example is still impactful.

Support: Do you have a support system in the different areas of your life? If not, do you have a plan to seek some out? Leaders provide sustained support for their teams. Leaders also know how to ask for support.

Strategy and Tactics: A leader is forward focused. A leader is mission driven and has a plan. Not perfection but progress.

Confidence is contagious. Not arrogance. As a leader, you inspire with confidence.

Seize the moment but also savor it. This goes back to timing. Also enjoying the present moment.  Leaders plan for progress but enjoy the journey. There were many magical moments at this event.  Check out the Instagram profile for some amazing shots.

Practice in private doesn't mean it's less important or you're less important because people don't notice you. This was prevalent in the smaller cyphers of people practicing for practice sake. Absorbing the energy of the event to refine their craft. Leaders do things because they have a mission, regardless if others notice or not.

Moments and pauses: Leaders, and that can include dancers, know that moments and pauses are important. Business is not all about business. Great leaders have reverence for humanity. 

Being an example for the next generation. No doubt there are things leaders deal with behind the scenes but because it is required for a leader to keep the company going, the necessities get executed.

An ode to honor for the people that paved the way: Leaders give reverence to people that were there before them. 

Expression vs impression: As a leader, what is your mission? To express your message or impress because of ego? This can be interchangeable depending on the context, however, a leader that is focused on their mission and message is already impressive and doesn't need to try to be perceived as such.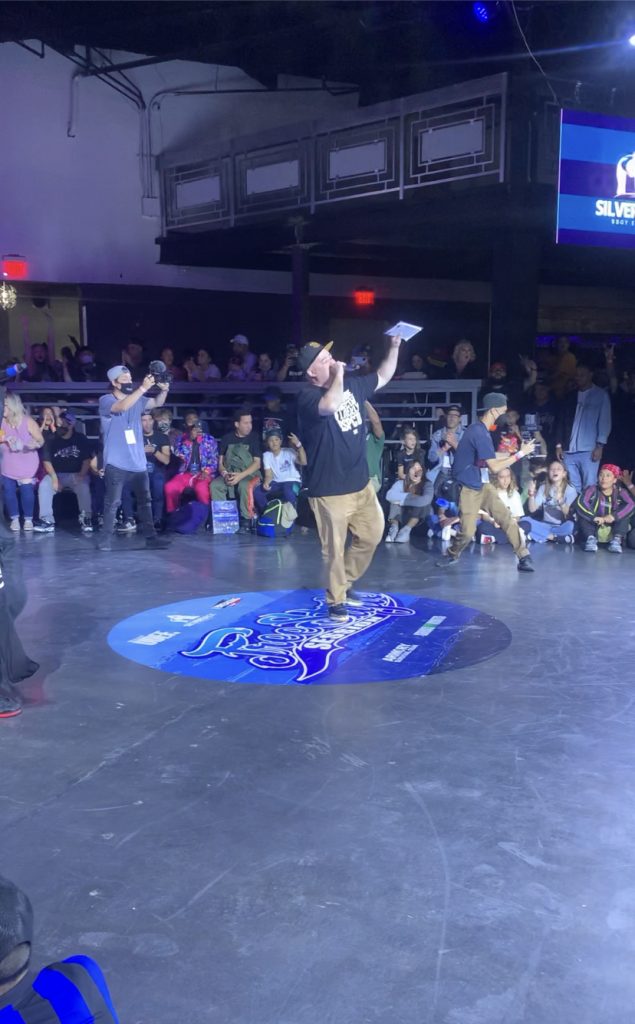 Other episodes of interest:
Session #017 5 Traits of an Effective Mentor
Session #182 The Foundation and Future of Funk
Session #210 How Watching a Live Performance Can Help You Achieve Your Heart's Desire
Links from this session:
Would you review The DancePreneuring Studio?
I would be extremely appreciative if you would subscribe and leave your feedback on Apple Podcasts or Spotify. It really helps if you do it through the native Apple Podcast App or Spotify App on your smart device. Thanks so much!