Transforming Pain into Powerful Expression with Joey Cooper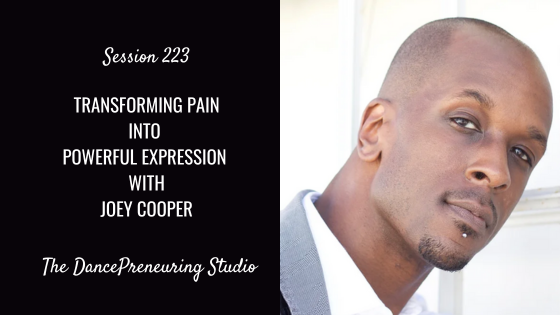 Featuring emotional anecdotes and thought-provoking insights, this episode with Joey Cooper offers a deep dive into the world of artistic expression. Joey shares how his personal experiences, including the end of a significant relationship, impacted his work as a dancer and artist. Through various projects and collaborations, he continues to explore the different versions of himself and how these versions play into his creative process. This episode will inspire listeners to embrace vulnerability as a means of self-exploration and connect with their emotions and the audience on a deeper level.
A Few Key Takeaways
How one's personal experiences shape their work as an artist
The relationship between vulnerability and emotional growth
The importance of accessibility and connection in creating lasting art
Strategies for exploring different versions of oneself through artistic expression
Navigating the journey of self-exploration through various collaborations.
Links
Episode 148 Overcoming Imposter Syndrome
Episode 183 The Bridge from Broken to Breakthrough